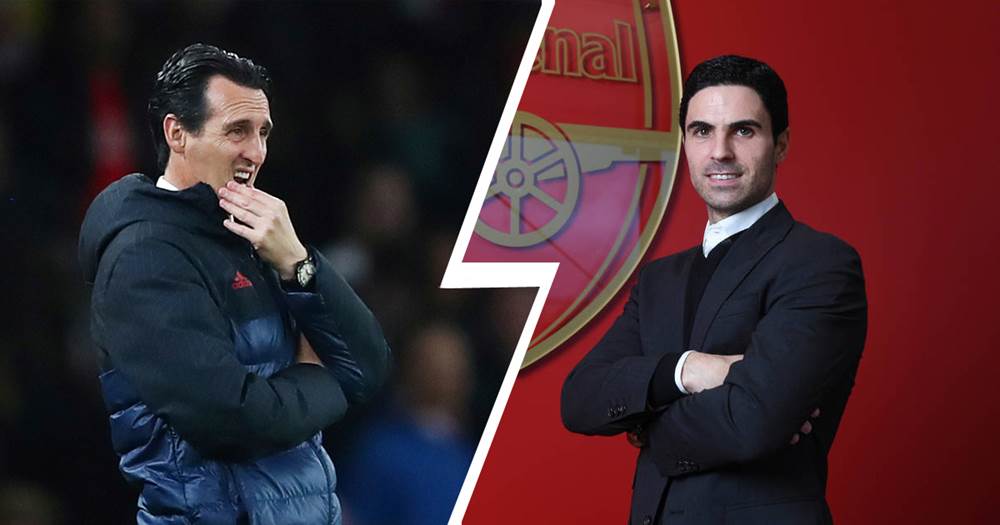 So we lost against Villareal, away. We conceded two super soft goals within half an hour and when we were down to 10 men thanks to Ceballos' idiotic defending, I thought that we could just have lost our chance to reach the final…but no, we actually played better with 10 men – with more intent, purpose and pace. With Leno keeping us in the tie with two key saves, we were able to sneak a PK in courtesy of Saka's smart moves and Pepe's cool shot. Luckily, we did not concede another goal and if Auba didn't slip, we could have had an equalizer too!
So while the loss was bad, the fact that we scored one back and dominated Villareal when playing with one-man down, there is room for optimism. We will concede a goal at home for sure so we gotta hope that we will score 3…
The team set-up was strange indeed with Ceba and no real CF. I think that it is very clear that we will need Laca leading the forward line next week and he will need to be flanked by Saka on the right, supported by Emile in the middle and then either Pepe, Gabi or Auba on the left. I hope that Tierney will be able to start at LB and that we can have El Neny-Partey or Xhaka-Partey in the middle.
Anyways…not a good result but not a bad one
Leno – kept us in the game – 7
Chambs – nothing bad, nothing good – 5
Holding – nothing bad, nothing great either – 6
Mari – unusually shaky and slow at the beginning but then did fine – 4
Xhaka – struggled tonight at LB – 4
Partey – lacking edge – 5
Ceba – why? – 3
Saka – combative, inventive and cunning in the box – 7
ESR – a weird role for him…he is no KDB yet… – 6
Pepe – a stern performance with another EL goal – 6.5
Arteta – 4.
All to play for still…COYG!