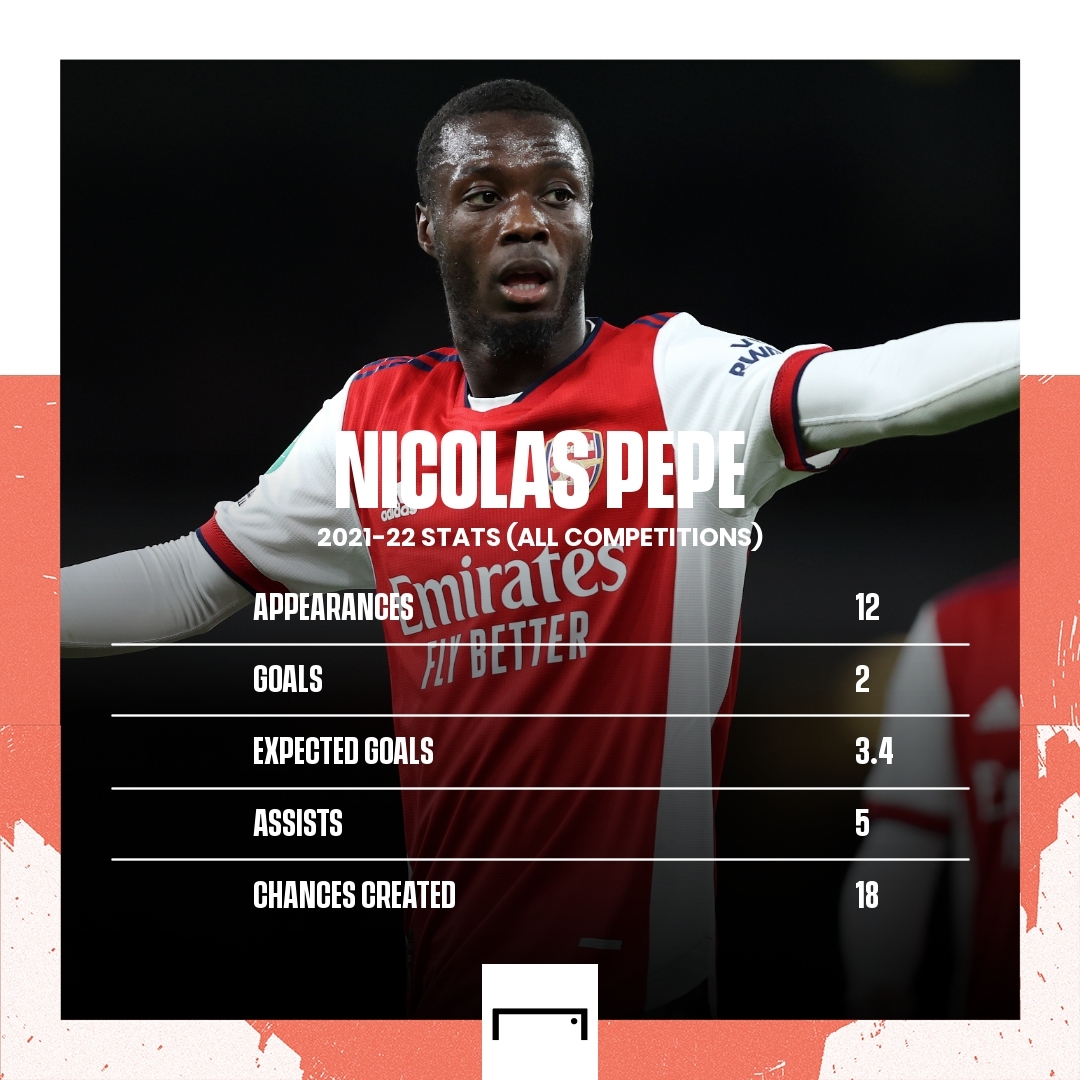 So in terms of forwards, these are our available players:
Saka, Martinelli, Pepe as wingers/wing forwards
Laca and Nketiah as Center Forwards/Strikers
You may add ESR and Ode in the mix but in general, let us consider them more as central attacking midfielders.
Auba is out, Balo is out and we need goals and assists…
We payed a hefty sum for Pepe and to be honest, he had been rather sensational in Ligue 1 and I thought that he could do well with us but so far, he has been inconsistent. He may be playing his AFC career with us now that he will be seen as one of the main attacking options for Arteta if we need to unlock a game.
Saka and Martinelli are starting ahead of him but they will need to rest or they may get suspended or injured and it will be down to Pepe to make things happen in the final third. He has a fantastic left foot, a good shot on him, good dribbling skills and good pace – he now needs to showcase this in the last third of the reason and help us reach the Top 4 that is calling our name…
Allez Nico! Give us some goals and assists and do your part defensively and please please finally kick start a consistent AFC career at a good level.