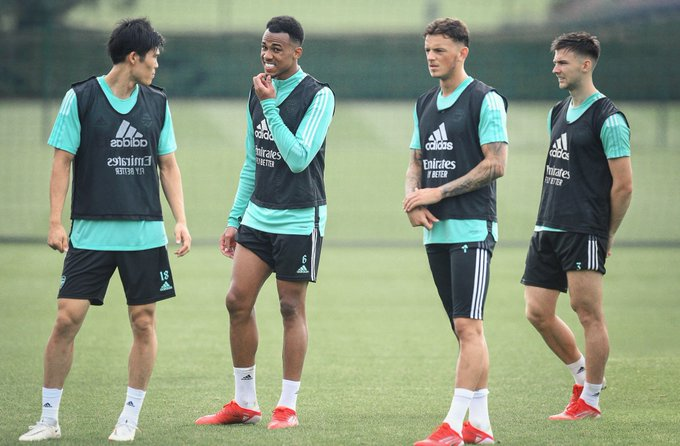 Arteta has opted to play in a 4231 set up again this season.
Since he has arrived, he has acquired with Edu a lot of defensive-minded players:
Ramsdale, Runaarsson
Tomy, Cedric, White, Gabriel, Mari, Nuno
So that is 2 GKs and 3 Full-backs and 3 CBs…
This year he is fielding all his latest recruits plus our most reliable defender in the last 2 years when fit (Tierney) in the starting defensive unit:
Ramsdale – Tomy, White, Gabriel, Tierney –
Since the start of the season, this unit has conceded one goal in 4 games and also kept 3 clean sheets…
Arteta, and many managers, believe that to have a solid team, the defensive unit has to be strong. Of course, the team defends as a unit but still, the back 4 and the goalkeeper have a big role to play in protecting our goal so do you believe that we finally have our much sought after solid/robust/no-non sense defensive? Are we finally going to relax when opponents attack knowing that we will not have a defensive lapse or sill mistake is that defensive unit going to emulate its glorious predecessors such as:
Lehmann – Lauren, Toure, Campbell, Cole – OR
– Seaman – Dixon, Adams, Bould, Winterburn –
So what is your take? Do they have what it takes to be a "Famous Back 4".
And does Ramsdale have what it takes to be our new Seaman/Lehmann?