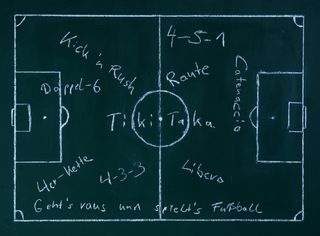 FGG and GB were having a debate on our tactical approach:
Under Wenger, we were clearly attack-minded and towards the end, with a clear leaning towards possession football;
Under Emery, we were tactically like a cameleon – changing according to the opponents but the idea was clearly based on quick transition football;
Under Arteta, we are still unsure. It started quite brightly as a counter-attacking team but since then, there has been vague attempts at various types of football
Ultimately, the point was that whatever the brand of football chosen, you need to also have quality players and in the last few years, our squad is not as competitive as it used to be in comparison to other EPL squads. Man City, Chelsea changed the EPL with heavy investors and Liverpool followed suite together with Man Utd. Now, other teams like Leicester, Tottenham, Everton are also investing more willingly and all of them have improved their scouting capability…At one point, we were the best at unearthing talent especially from the continent and we were also very popular because of Wenger and his type of football and his care for young players…now this has gone…
So we sit, as a team that is yet looking for its identity under Arteta. It is full of promising players but they may never fullfill their potential/talent or may decide to export it elsewhere…Who Knows? The point is that maybe, finishing in the Top 6 would be actually a fair target for us – ambitious enough but not too ambitious…Would you be surprised if:
Tier A: Man City, Chelsea, Liverpool, Man Utd finished above us?
Tier B: What about Leicester, Tottenham, Everton, West Ham, Aston Villa, Leeds and Wolves?
We clearly are a notch down from the City, Chelsea, Liverpool and Man Utd at the moment but what about the other 7? Can we beat them to a top 6 finish? Is our squad in terms of quality better than the Tier B teams?
On another note, seems Arteta may be willing to play with a back 3 and would be happy if he stuck to this idea for a few months…
Is that our most solid team:
Ramsdale – Tomiyasu, White, Gabriel – AMN, Partey, El Neny, Tierney – Saka, Laca, ESR?
Leno – Chambers, Holding, Mari – Soares, Xhaka, Lokonga, Tavares (Soares) – Pepe, Auba, Martinelli
I still can't see where I would play Odegaard in a 343 set-up…but Arteta knows and hopefully it will work out